The red bricks pave a way through the historic district as they soak in the summer heat from the sun raised high in the sky. Cars drive past, eager to get to the downtown stores on a sunny weekend afternoon. Families gather over a meal, friends stroll along the sidewalk, and others skip store to store on the hunt for something entertaining and new.
It's nearly the end of summer, and the summer of 2020 is one that hasn't looked like any other.
It was the summer of unpredictability. While the sense of hesitancy and uncertainty lingered around plans, new ones were made and fun games were played. It was the summer of spontaneous adventure with cherished memories and treasured time spent together. It was the summer of gratitude for time with loved ones we took for granted and appreciation for regular routines we once underappreciated.
It's nearly the end of summer, and the summer of 2020 is one that hasn't looked like any other.
However, the ending of one thing always means the beginning of something new is around the corner.
As the end of summer nears, pool days are traded for school days, beach bags for backpacks, and free time for a scheduled time. When the school year starts back, and it seems as though the feeling of freedom is beginning to slip away, remember the importance of this summer.
The summer of 2020 is one to celebrate.
Here are four places to visit for the last blast of summer in Plant City, Florida: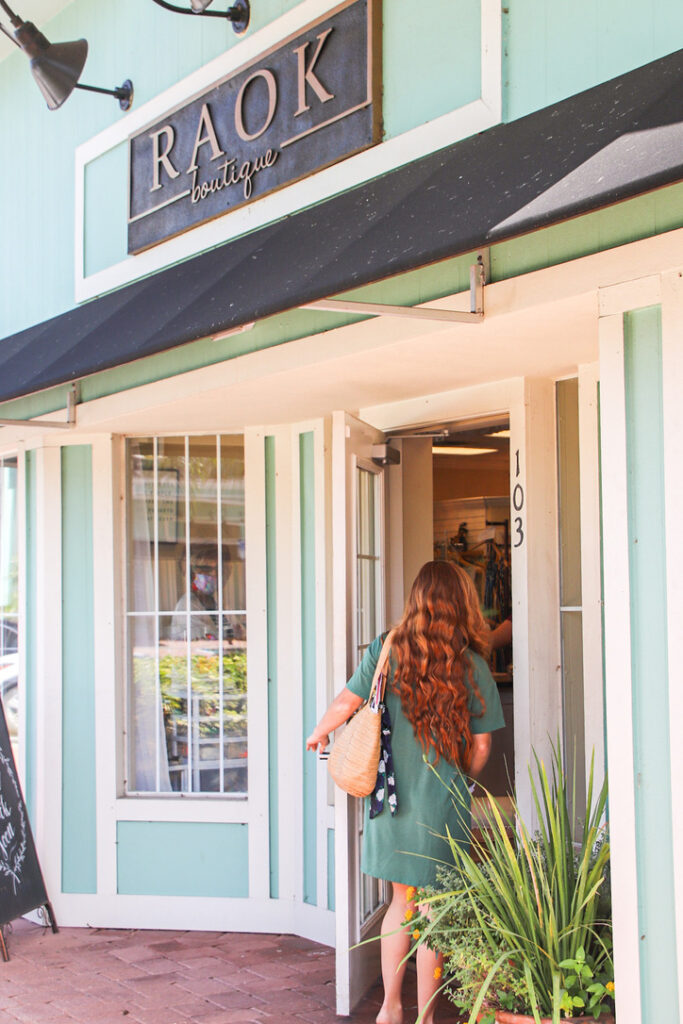 The teal building stands bright against the backdrop of gray pavement and blue skies. It has an appealing atheistic on the exterior and an even more appealing interior because of the inviting atmosphere.
Through the doors, a friendly welcome is offered with a genuine smile to every guest coming in.
A brown paper bag sits on the checkout counter, stuffed with tissue paper and the handles tied together with a bow. The bag is a gift, waiting to be given and ready to be accepted by the lucky person receiving it.
RAOK Boutique, which stands for Random Acts of Kindness, is a boutique with a mission to spread kindness (and fashion) to this small town and surrounding areas.
Vibrant colors of hot pink and electric blue peek out of racks that are swallowed by clothes waiting to be sifted through and taken home. The glittering stacks of Erimish bracelets are at the center of the room with enough options to purchase one in every color. You know, to match the new wardrobe purchases of fun blouses and cute summer T-shirts. Against the wall are bright colors that scream summer and warm shades of pastels to wear to the next event (or Zoom call) to attend.
A release of new products is launched before every holiday season, including strawberry outfits and accessories to wear in March to Plant City's Florida Strawberry Festival. Customers line up outside and regularly check the website for updates on the newest arrivals.
The boutique has accessories to pair with every outfit, including popular brands such as Kendra Scott, Erimish, CORKCICLE, Alex and Ani, Brighton and many more. From hand purses to stylish ball caps to decorative stickers, RAOK has every gift to let your friends know you're thinking of them while sharing a little more kindness.
The store is open Monday-Saturday from 10 AM- 5 PM.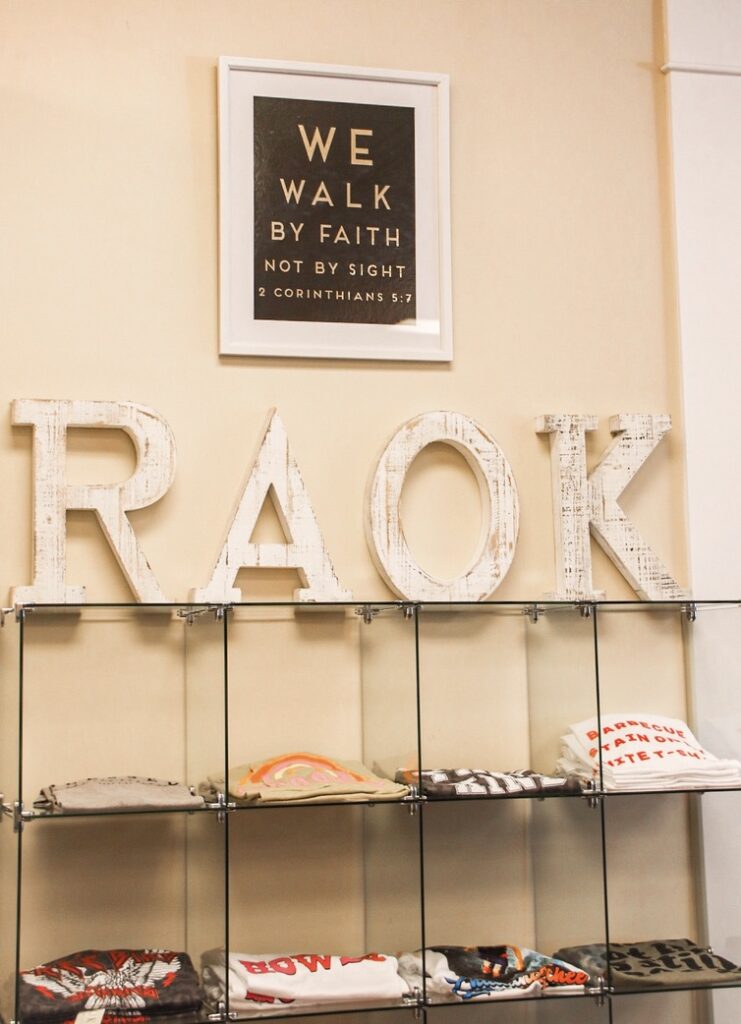 As you walk around looking at the displays with positive messages and bright colors, it's at this moment you realize it wasn't the outside that made the store so inviting, it was the warm atmosphere on the inside.
As the end of summer nears, shop RAOK to add some color to your wardrobe and some kindness this world so desperately needs.
2. Keel Farms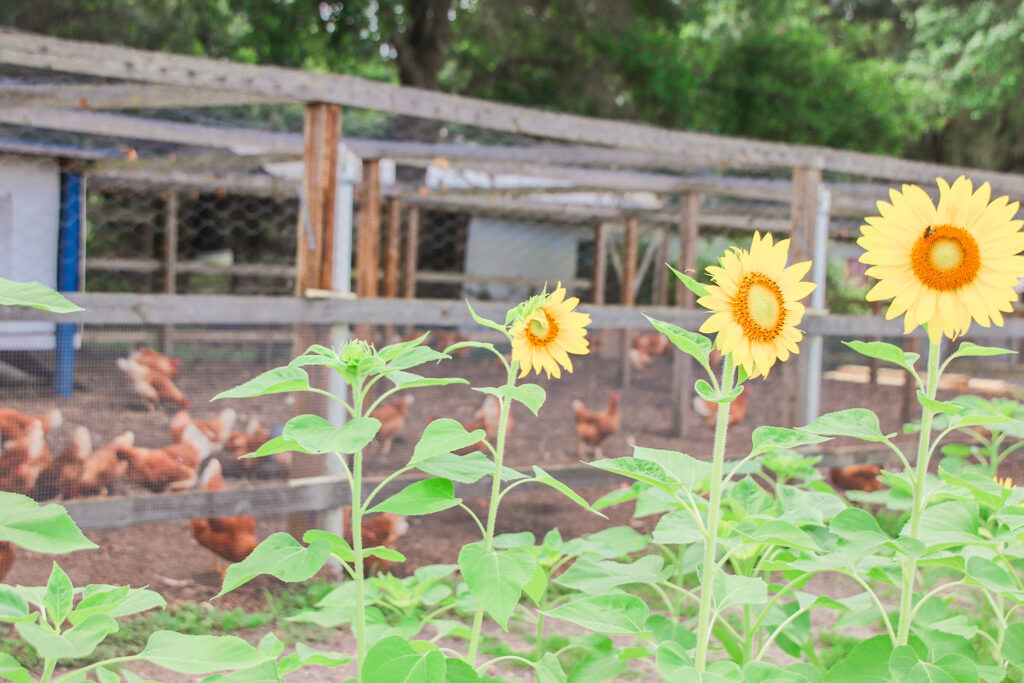 The fields of freshly grown fruits and vegetables are abundant under the rays of the hot sun. Rows of sunflowers stand tall, growing strong exposed to the light. The lights strung across the patio ceiling swing gently in the breeze that comes occasionally in the otherwise still heat. In the distance, more produce is grown to provide fresh meals and delicious items to the tables of guests sitting inside the doors.
Keel & Curley Winery and Restaurant is a charming destination at Keel Farms that gives a brief break-away from reality on the farm.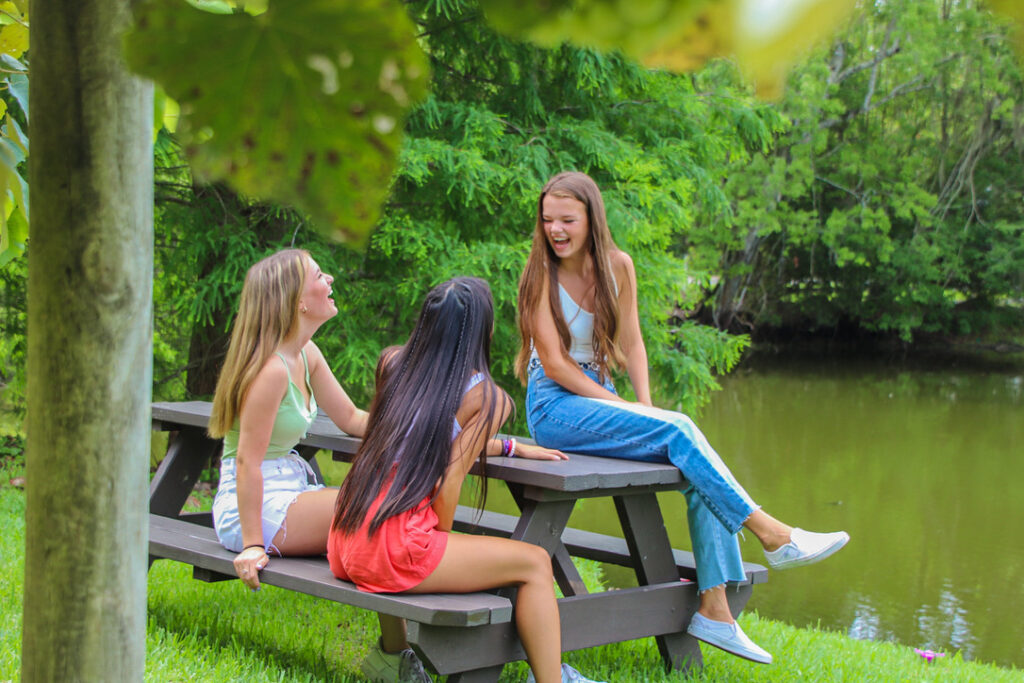 It's an award-winning, top dining destination in Plant City, Florida, with food that's tasteful and service that's respectful. It's more than the food, though. The experience of dining and nights of entertainment will have you visiting every weekend for a fun family day or romantic date night.
Teachers are welcome after a long day of lesson planning and teaching to have a few hours to rest and enjoy a beautiful sunny afternoon or evening with friends and family.
Start with a bite of the Caprese Platter with mozzarella and tomato slices topped with a balsamic glaze. Relax and unwind on the farm with refreshing garden salads made with fresh strawberries and blueberries. Each salad is prepared with crisp lettuce and drizzled with house-made dressings and vinaigrettes. Bite into a juicy "Bleu & Blue Burger" with grass-fed Angus beef and blueberry chipotle barbecue sauce that's house-made. For a lighter option, grab a chicken sandwich with honey Dijon mustard spread over swiss cheese and smoked bacon on a chicken breast. Don't forget to snap a picture for your Facebook feed! The food is carefully put together and placed delicately on your plate being served.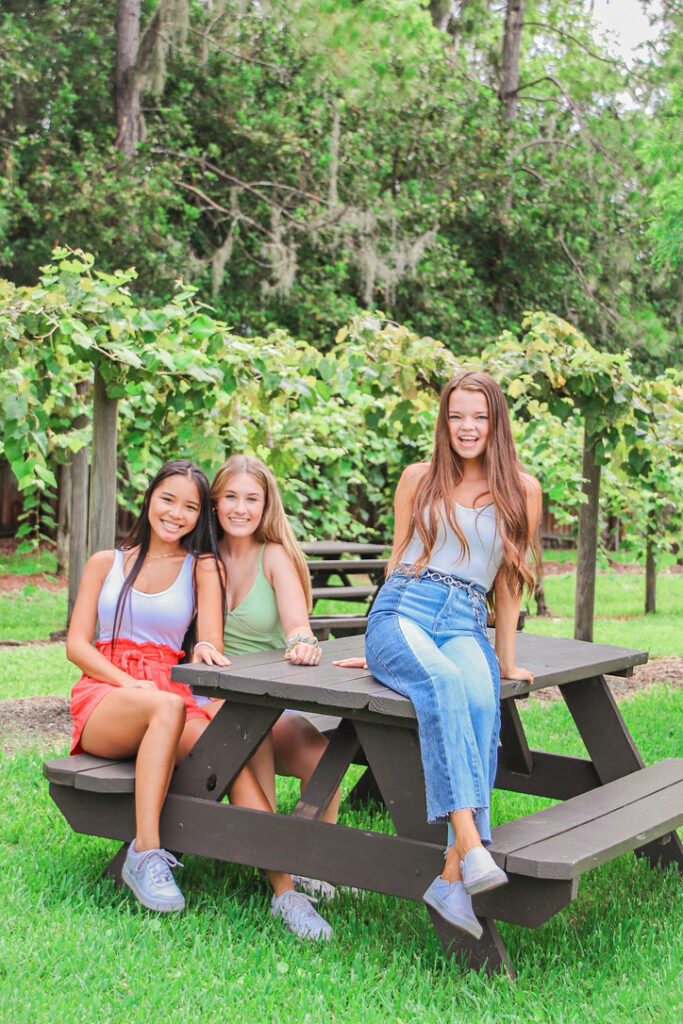 The restaurant is home to Keel & Curley Winery and Keel Farms Agrarian Ales + Ciders. There are typically 11 wines, nine ales and six ciders to taste. However, new menu items are continually being added to the menu to accommodate seasonal ingredients.
The Keel & Curley Winery & Restaurant is open Monday- Thursday from 11 AM- 9 PM, Friday- Saturday from 10 AM- 11 PM, and Sunday from 11 AM- 7 PM. Check the website and Facebook page for updates on events and updates on menu items.
Keel Farms is more than a place for eating and fun festivals- it's an experience where everyone can enjoy a day on the farm.
As the end of summer nears, relax and unwind at Keel Farms- everyone can use a day to have some fun.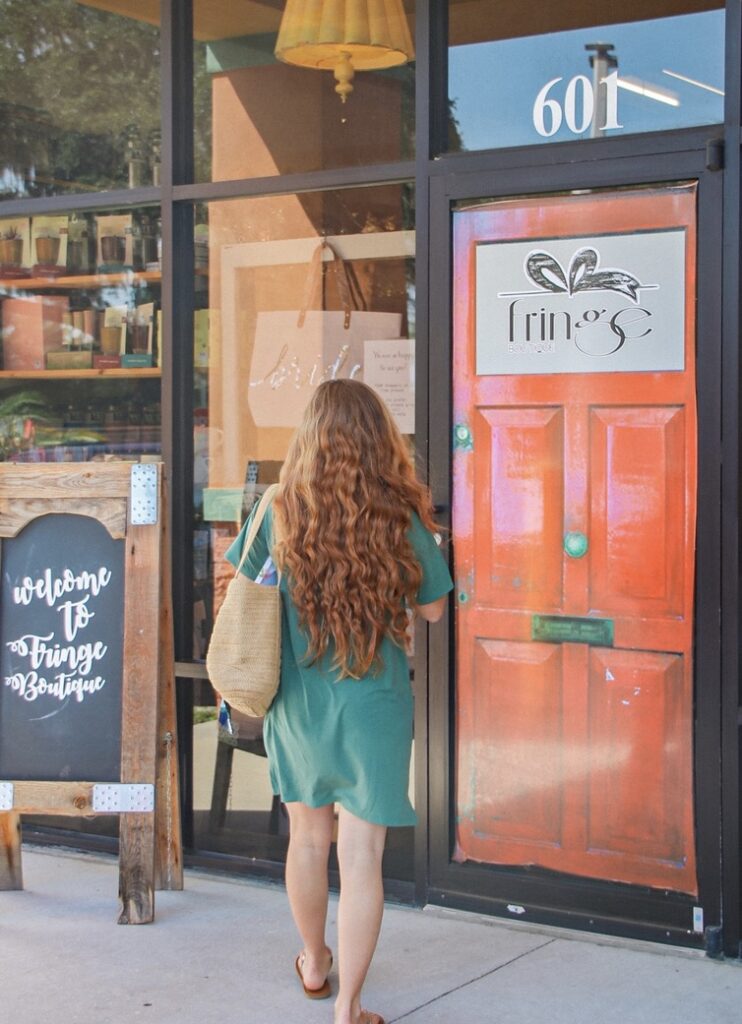 Beyond the red door is a cheerful store that's both warm and welcoming. A vibrant livelihood around the store greets guests as they roam around tables of accessories perfectly on display. In the back, clothes racks are neatly organized in a simplistic order. On each side, fun keepsakes shimmer and sparkle, practically jumping out to be taken home.
It's a stylish boutique with local items to purchase and name brand products to love.
Fringe boutique adds a fun twist to trendy items with a little zeal, passion and… fringe!
The locally owned store has items for men, women and children, so there's something for everyone! The unique element of the store, however, is the neighboring beauty salon attached inside. It's the perfect recipe for a day of treating yourself with a little shopping and pampering.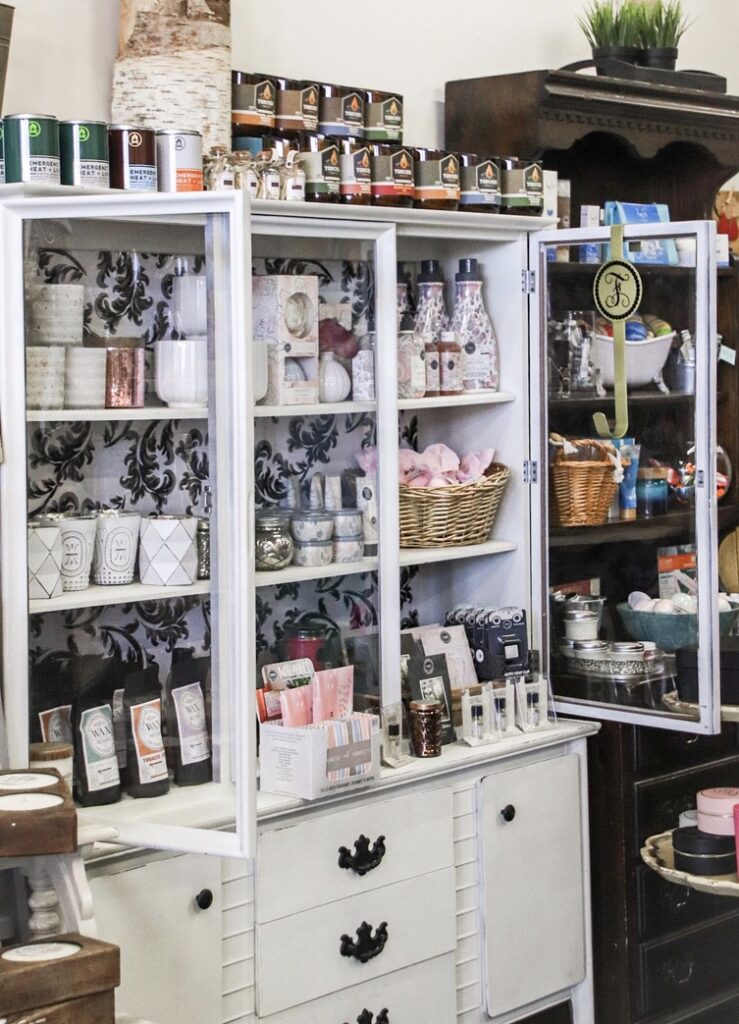 A dresser overflowing with bath bombs, salts and scrubs are on display. The aromas drifting through the store are relaxing enough to create dreams of soaking in a warm bath.
There are many name-brand items to choose from, including Bourbon and Boweties (with items specifically made to show off your Plant City pride), Florida Heritage, Yeti and more.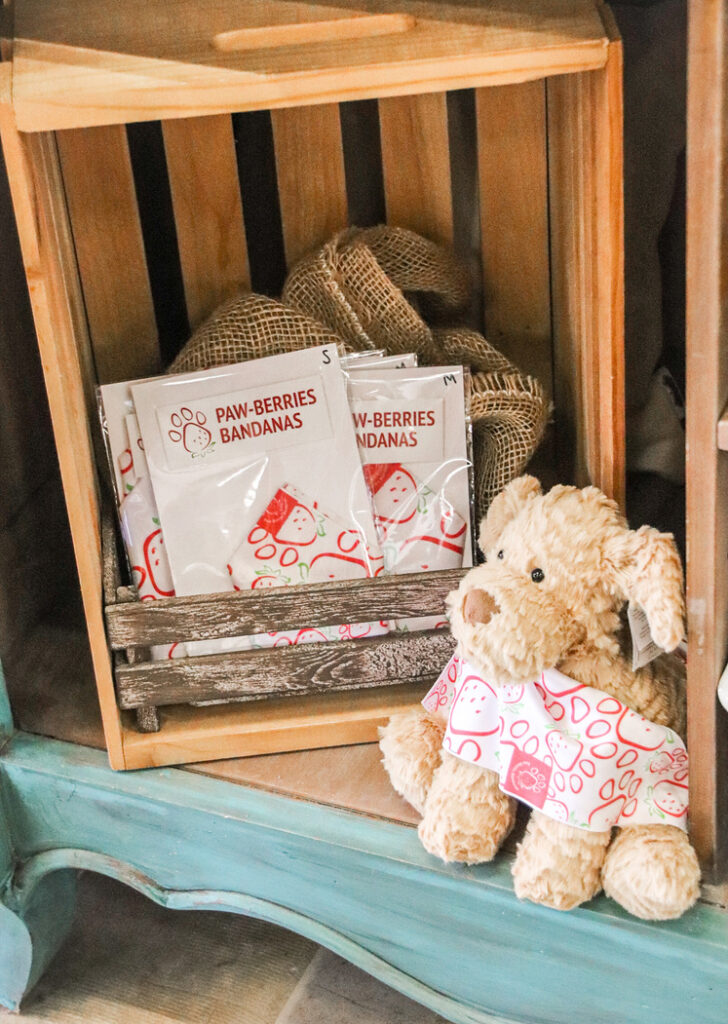 Looking around the store, try to spot locally owned products. An easy one to spot is the Paw-Berries Bandanas, which are carefully crafted bandanas for pups. The second local product to find is the painted postcards and stationery sets. The stationary provides a strikingly vibrant painting of Plant City, drawn to display the beauty of the traditional landmarks such as the strawberry water tower. It's the perfect card to send to a friend or family member when they feel far away from home. You may spy a few more local products, but let's see if you can spot them yourself!
As the end of summer nears, grab a gift for the kids or put together a care package for teachers- let's celebrate the summer we've had by giving to others!
Roots Tap Room and Wine Bar
The quaint building sits on the corner of the downtown street. The cozy atmosphere invites people inside the door to a lively area of people chatting inside.
True to its roots, Roots Tap Room and Wine Bar is for both locals and guests to enjoy and experience. The one-room place is endearing for a night of dining with friends and those closest to you.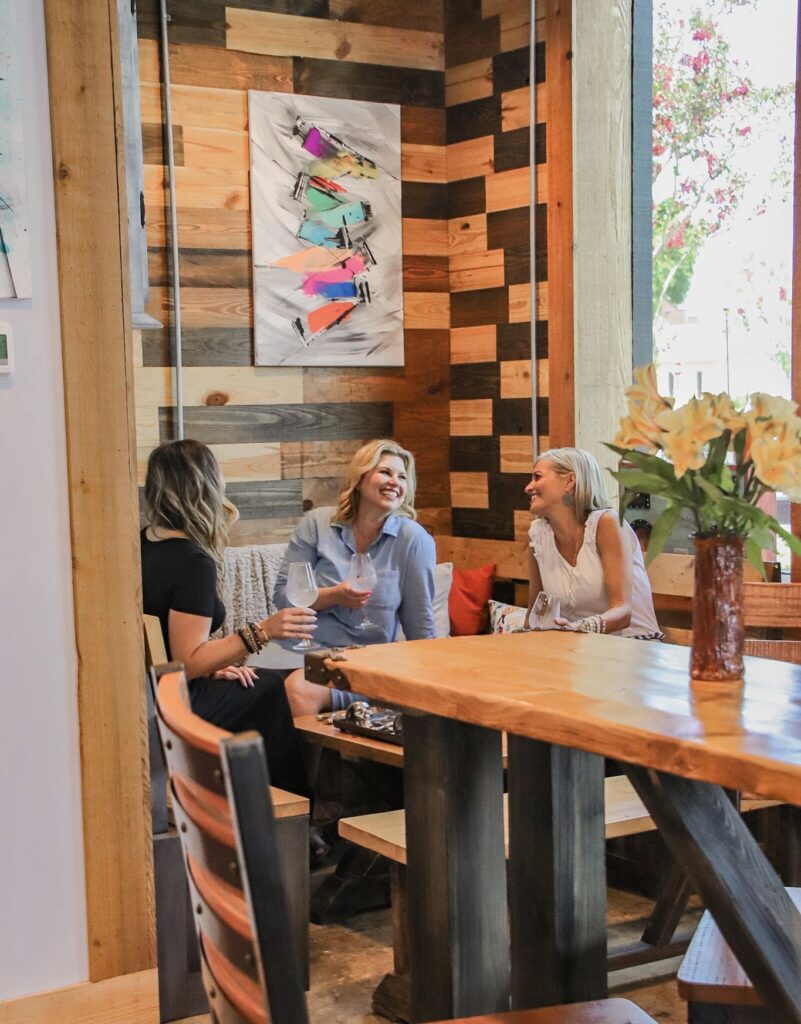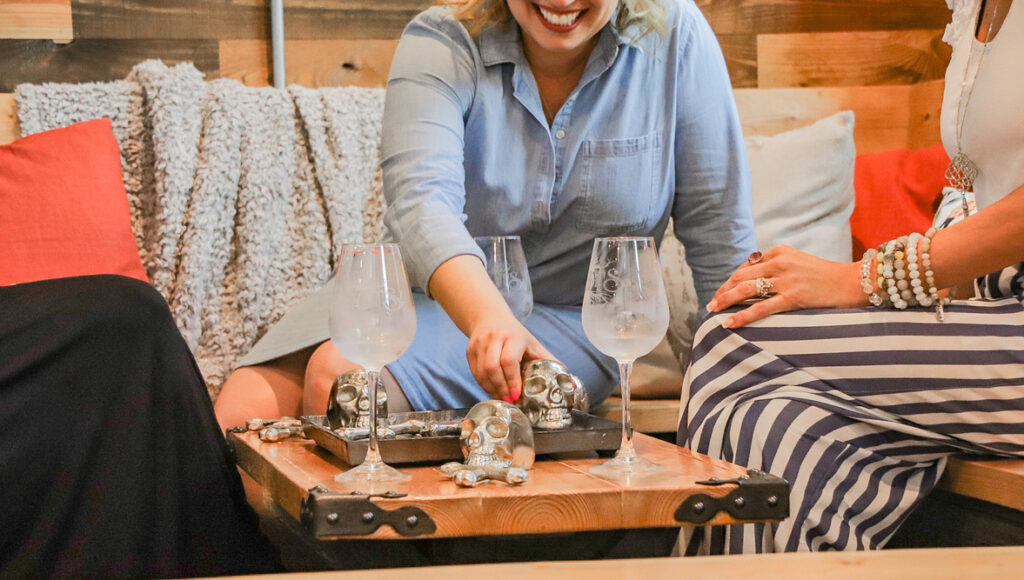 Rest on the corner couch tucked away in a nook at the back of the room as you sit around a table. It's the perfect opportunity to catch up on life with friends and play a few games while eating delicious appetizers you can't get enough of.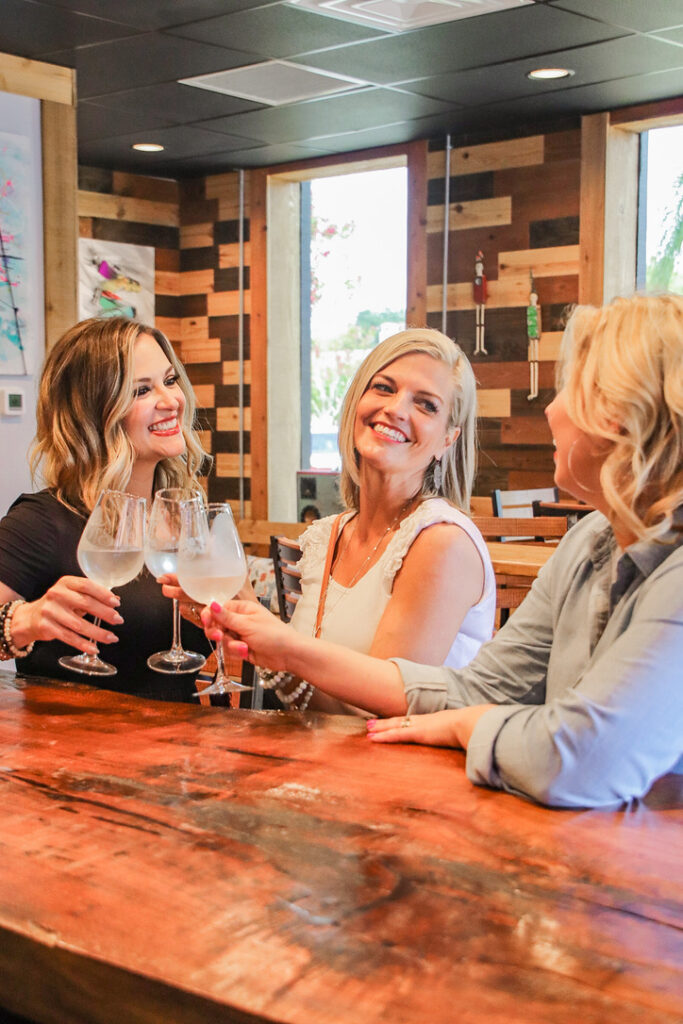 Roots has a wide variety of menu items to choose from, with eight rotating beer taps and 30 wines. Classic meals have become crafted specialties to have a gourmet twist. A local favorite is the "PC OG," which is provolone and extra sharp cheddar cheese paired with cherry tomatoes. "The Sacreblue" has "roots" in Plant City with local Parkesdale Blueberry Blazes jam on triple crème Brie. Another crowd favorite is "Josh & Lance's Charcuterie" with meats, cheeses, nuts, fruits, jams and crackers perfectly assorted.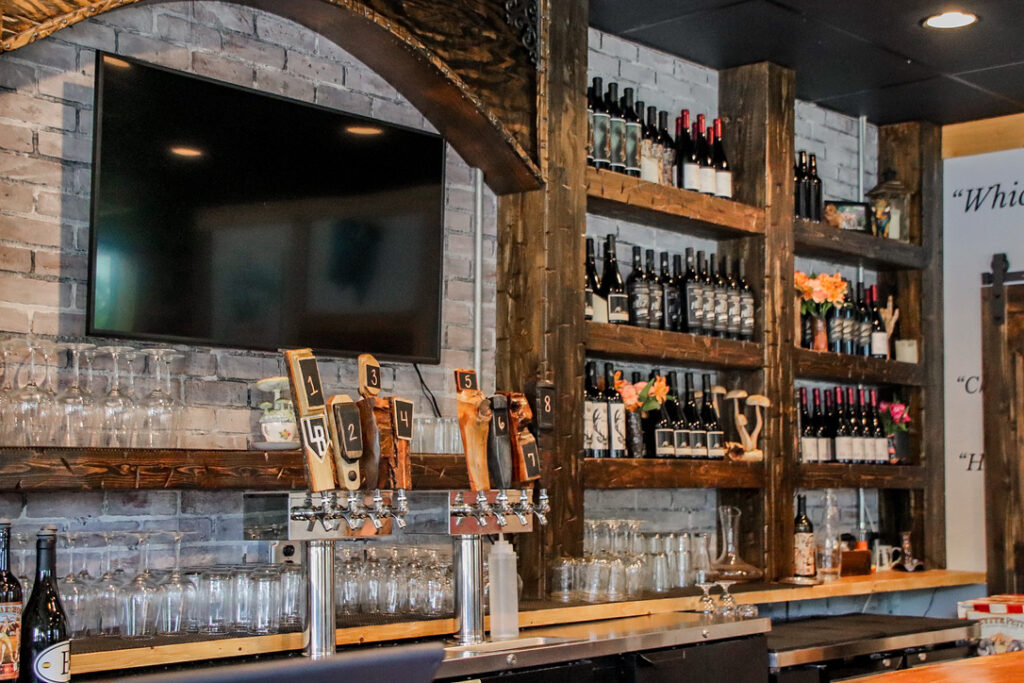 Roots is open 7 days a week.  Like and follow them on Facebook for updates and more information.
As the end of summer nears, take advantage of the time to relax and unwind before the fall months ahead make you wish you had!
---
The ending of one thing always means the beginning of something new is around the corner.
The ending of summer means the beginning of August is here. As the memories of this summer fade, the summer of 2020 will be one that's always remembered.
Your summer plans included Plant City, and the journey will continue through the new adventures to come!