Hundreds of acres of strawberries stretch across the fields and reach beyond the horizon. The soil and Florida heat (which is also great for a golden tan) work to make Plant City, Florida, a place for fun memories and high-quality produce.
Plant City is known as the winter strawberry capital of the world, but the small town also has some other locally grown products that will make your mouth water just as much as the juicy strawberries. Here are three of the best places in Plant City to grab some fresh produce!
Keel Farms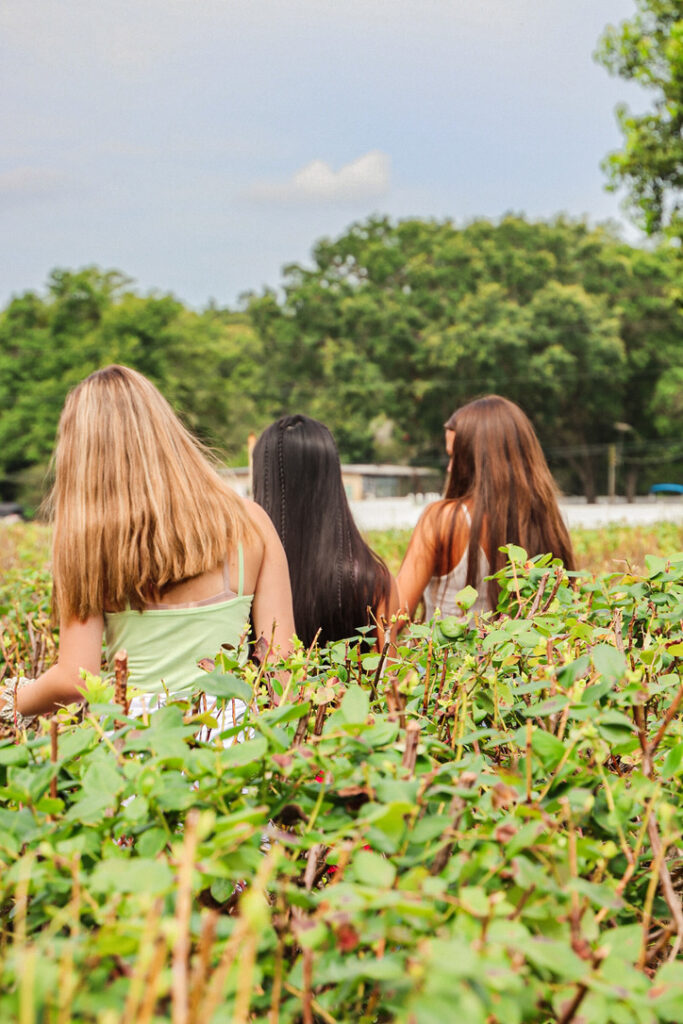 The fields of freshly grown watermelon are abundant under the rays of the hot summer sun and Florida's fertile soil. Rows of sunflowers stand tall, peeking over the newly cut blueberry bushes that just had their pick in the spring. The chickens are roosting in a pen lined along the side of the fence.
It's another day on the farm at Keel Farms.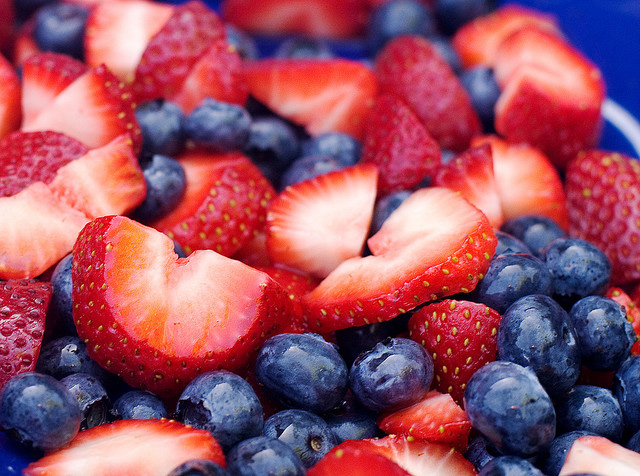 The end of June promises sweet fruits and fresh vegetables. Eggs from the chicken coop are collected to scramble into a delicious breakfast you can make at home, served with biscuits and bacon. Sweet, crunchy peppers are grown on the property and used to season special cuisines cooked at the Keel & Curley Winery and Restaurant. Ripe watermelons are harvested to enjoy a cold bite on sunny Florida days. These are the summer produce options, but there are a variety of others grown year-round!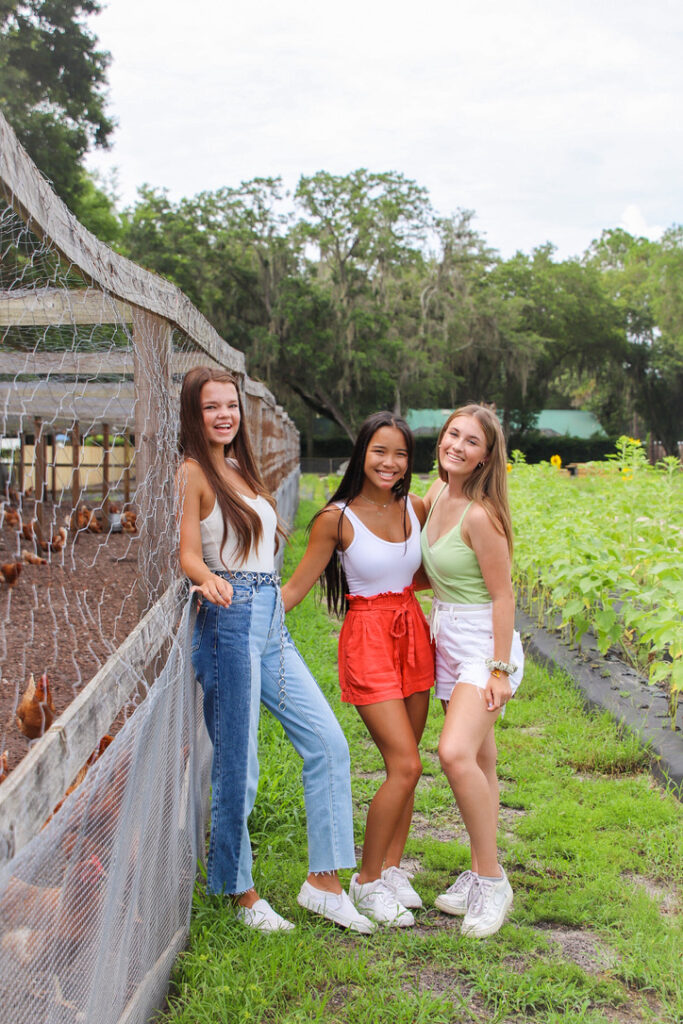 It's because of the love and care from the owner, Clay Keel, that Keel Farms is more than a place for picking produce- it's a destination. Enjoy time spent with family as you run through the fast-growing green fields that display the reward of the farmer's labor.
Stop by Keel Farms Agrarian Ale + Cider, which is tucked in the back corner of the property, for wine tastings and craft beers. Grab a bottle (or two) to take home as a keepsake. Then walk over to the Keel & Curley Winery and Restaurant for locally sourced meals that will keep you wanting fresh foods in your regular diet.
As the lights strung across the ceiling of a covered patio deck light up an otherwise dark night, the sound of music from a cover band rings throughout the venue. It's the perfect place to hold events. The sound of friends laughing, children playing and couples dancing stretches across the fields.
Keel Farms is more than a place for wine tastings, festivals and eating- it's a place where every family can have a fun day out on the farm.
Check the Keel Farms Facebook page for updated events and information.
Forbes Road Produce Stand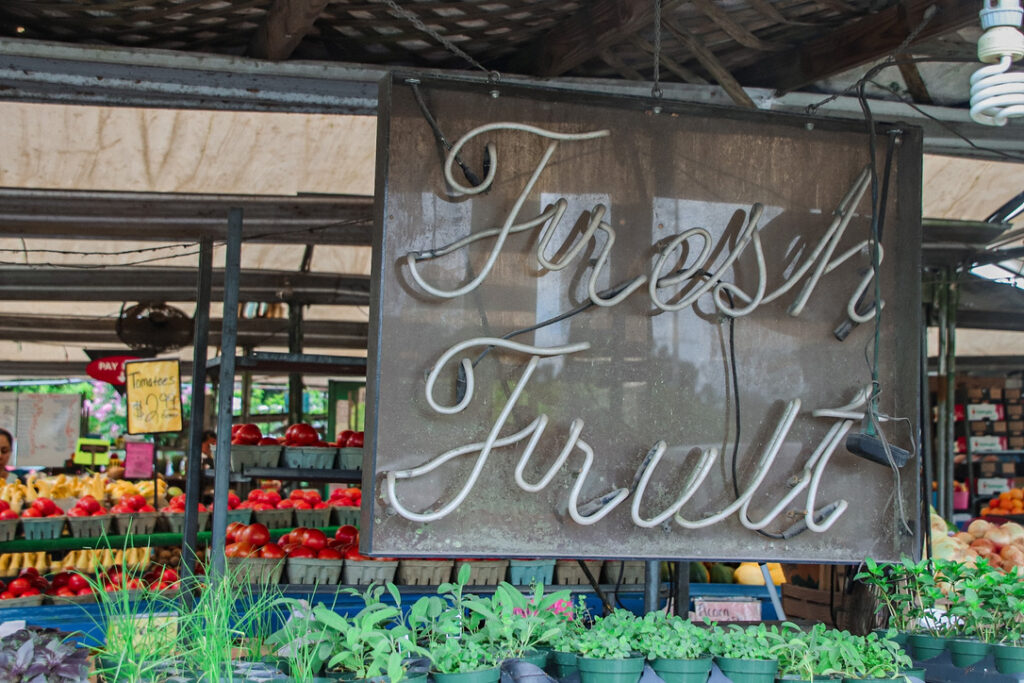 The smell of crisp apples mixed with a mild scent of onions drifts through the air. The sound of fans humming and cars driving past on the nearby interstate combine to make it an easy stop to get your seasonal produce.
Forbes Road Produce is a local stand that's delicious and convenient.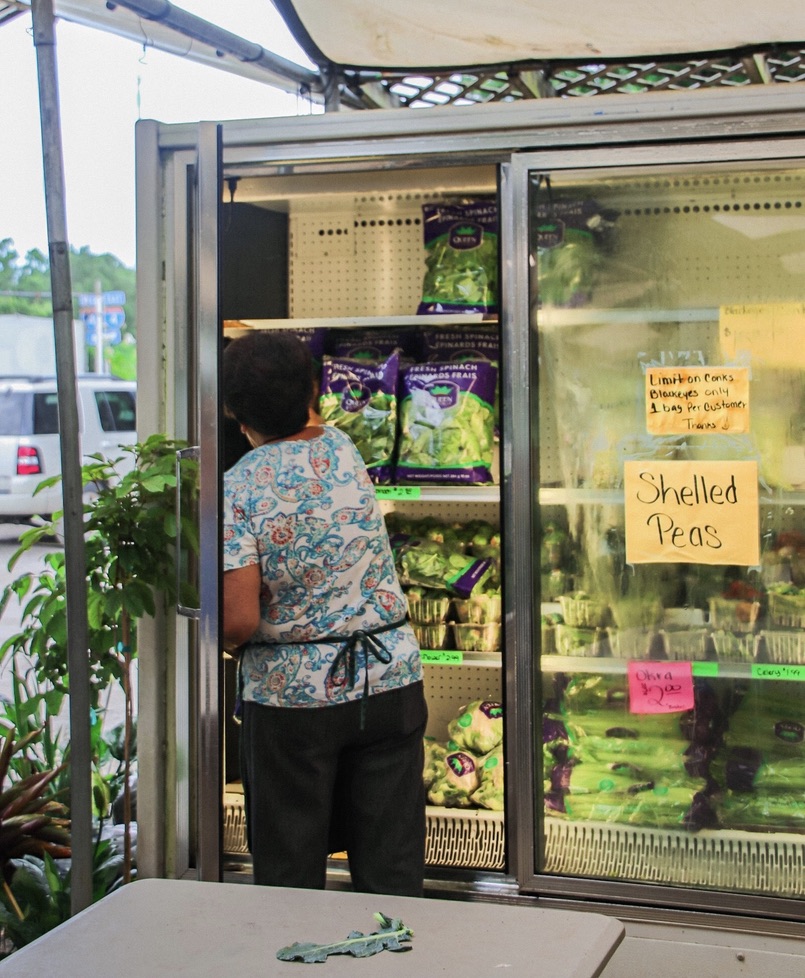 Workers unpack boxes of plump tomatoes, spicy peppers, and sweet strawberry onions that are piled high and ready to be taken home by eager customers under the shaded tent. A refrigerated section keeps vegetables chilled for purchase.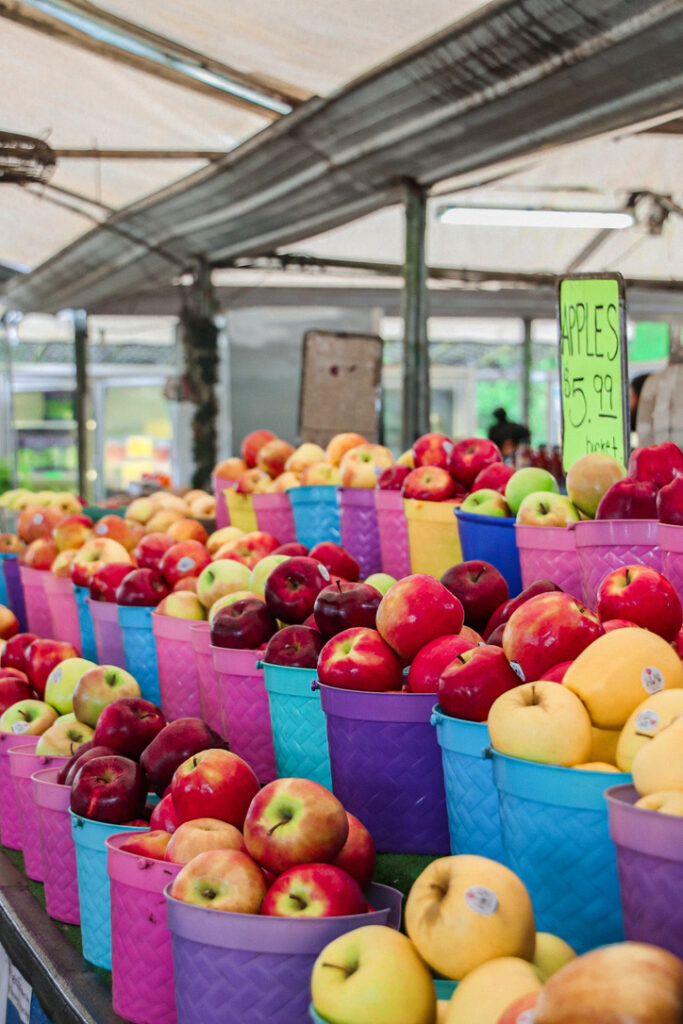 Pineapples, oranges, apples and blueberries represent the colors of the rainbow, and they make for a great smoothie to try at home. Choose from giant seedless watermelon, ripening bananas and green limes. The options are endless!
Plants, stacked high on pallets, are blooming and ready for sale. The stand is surrounded by flowers, greenery and vegetables. You can even take a tomato plant home to grow yourself!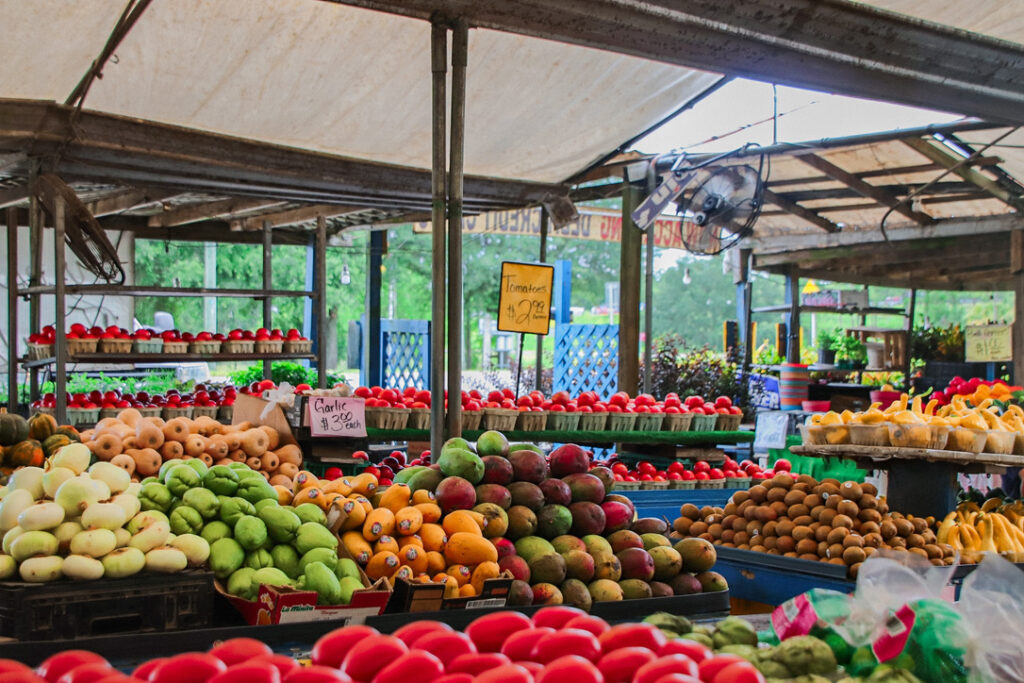 Pick up a loaf of banana bread flavored with peaches or blueberries and a cup of hot boiled peanuts for the drive home. Taste the raw honey that's sweet and healthy. There are lots of fruits and veggies for delicious meals at this produce stand!
Forbes Road Produce is a great place to support local businesses while promoting a healthy lifestyle for you and your family.
Parkesdale Farms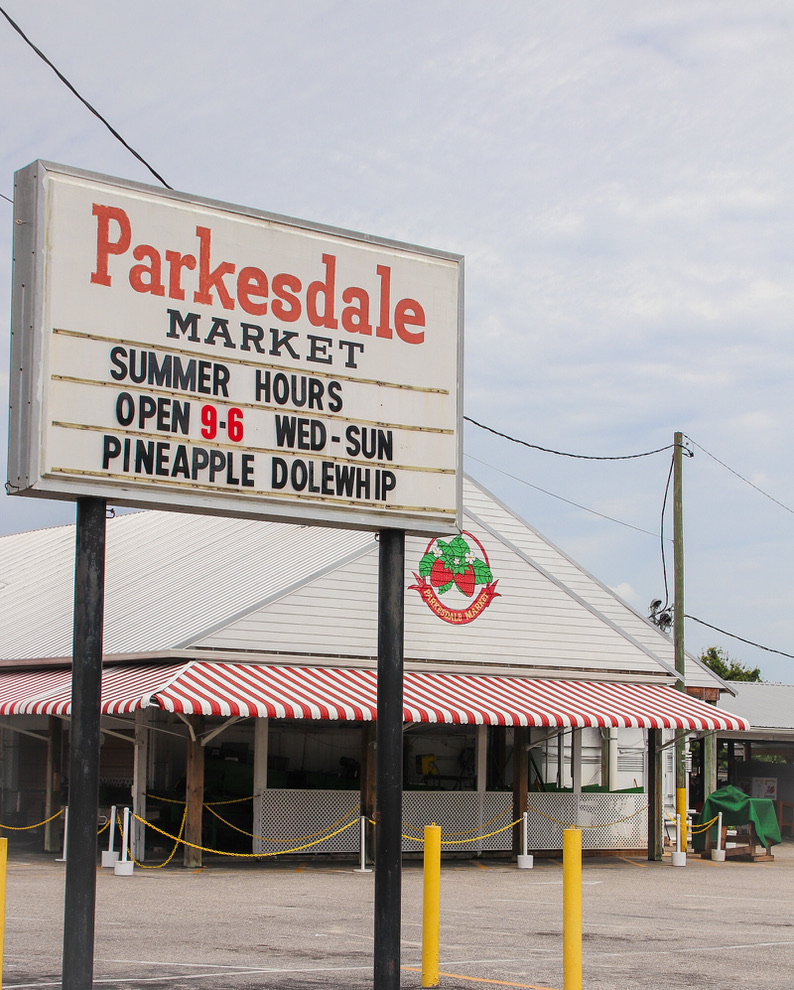 Drive down Interstate 4, and you'll come across a large billboard that reads "World Famous Strawberry Shortcake in 2 miles." It's a tradition for locals and a must-visit for every tourist when driving by the red and white striped farm stand of Parkesdale Farms.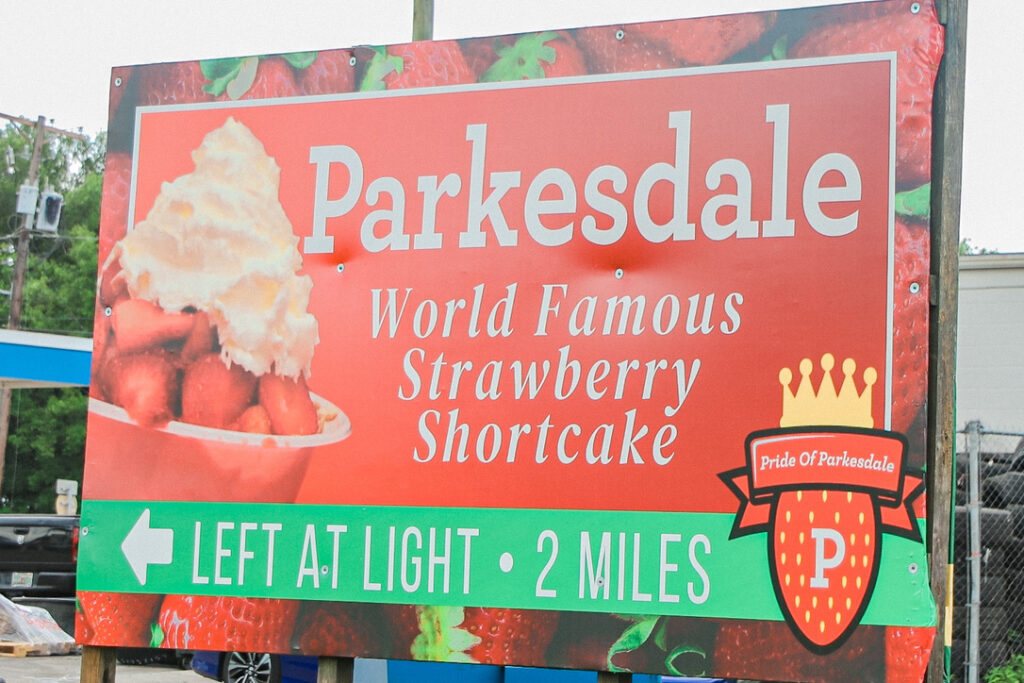 "World Famous" isn't exaggerated when it comes to the bright red strawberries grown on 160 acres of land. Dip your spoon into a bowl of Parkesdale's shortcake served with plump berries sprinkled over vanilla cake, soaked in sweet syrup and topped with a mountain of whipped cream. The farm has been family owned and operated for 63 years and harvests around 4.7 million pounds of strawberries. It's the perfect dessert to treat yourself with during the winter months.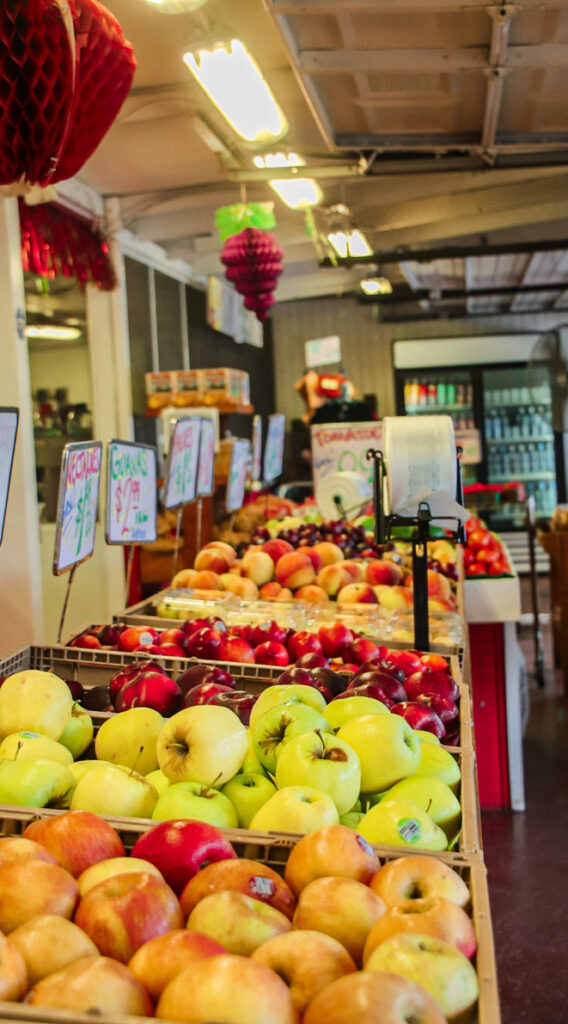 Walk under the covered stand; and take in the smells of sweet citrus as boxes of oranges, cucumbers, cantaloupe and more are displayed in neat rows. The best part? You can snack while you shop! There are samples located around the displays to delight in the hard work farmers toiled over in the fields.
Grab a strawberry milkshake, pineapple Dole whip or soft-serve ice cream; and walk through the garden. The plants bloom all around the garden room and create an oasis-like vibe. This area holds stories and memories filled with a rich history steeped in tradition.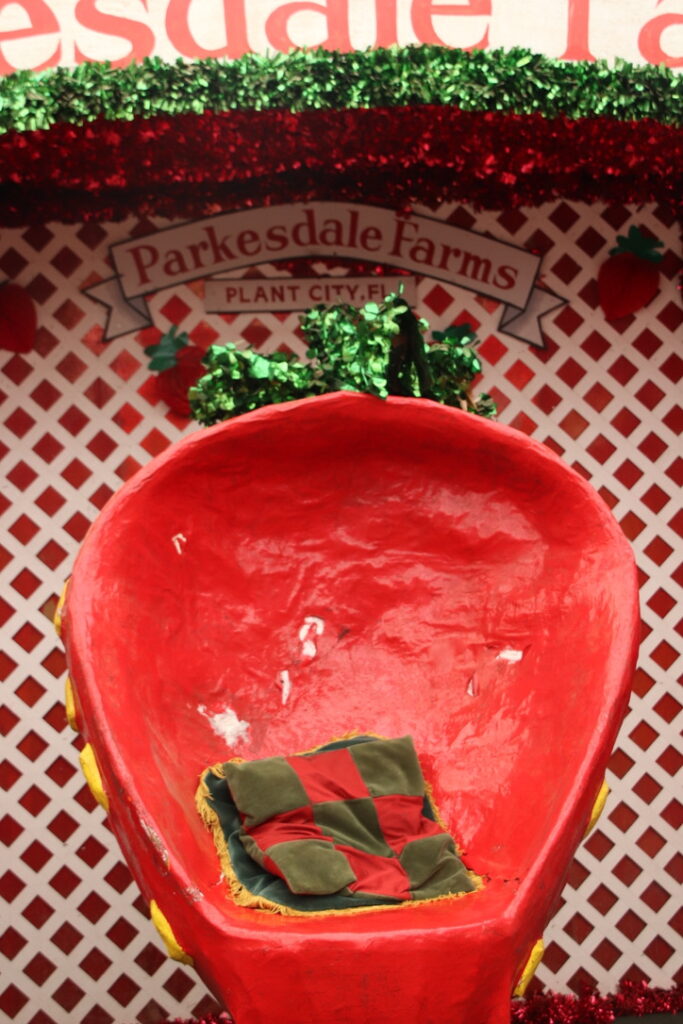 Among the newspaper clippings and interesting facts displayed, every child's dream of being queen can be fulfilled. Sit on the strawberry throne and pose for a picture with a tiara fit for a strawberry queen, or a crown fit for a strawberry king. Sitting on the berry throne is a memory they will remember for years!
It's in these moments that you realize Parkesdale Farms is more than a place for produce and eating shortcake. It's for the grandparent who wants to spend time with grandkids, moms who need a day out with their daughter, siblings who want to grab a milkshake together and families who want to grow together. Parkesdale Farms is a place where memories are made.
---
Visit Plant City's fresh produce stands and discover the other hidden gems the town has to offer!