The aroma of freshly made corn tortillas mixes with the scent of seasoned chicken, ready to be wrapped up and served. The smell greets hungry guests coming in, hoping to grab a bite to eat. The faint sound of guitar and violin play over the speakers to create soothing music. It goes with the laid-back style and ease of the restaurant though the music is hardly heard over the sound of families chatting and dishes clattering against the table.
It's the traditions practiced, the culture celebrated and the customs ingrained in the way of living that make Mexican restaurants both welcoming and inviting. The food is prepared with care and patience, and the service represents ease and humility.
Authentic Mexican restaurants can be hard to find and harder to beat. Plant City, Florida, has many places to eat, but four of the best are known for their authentic Mexican dishes.
1. Mi Casa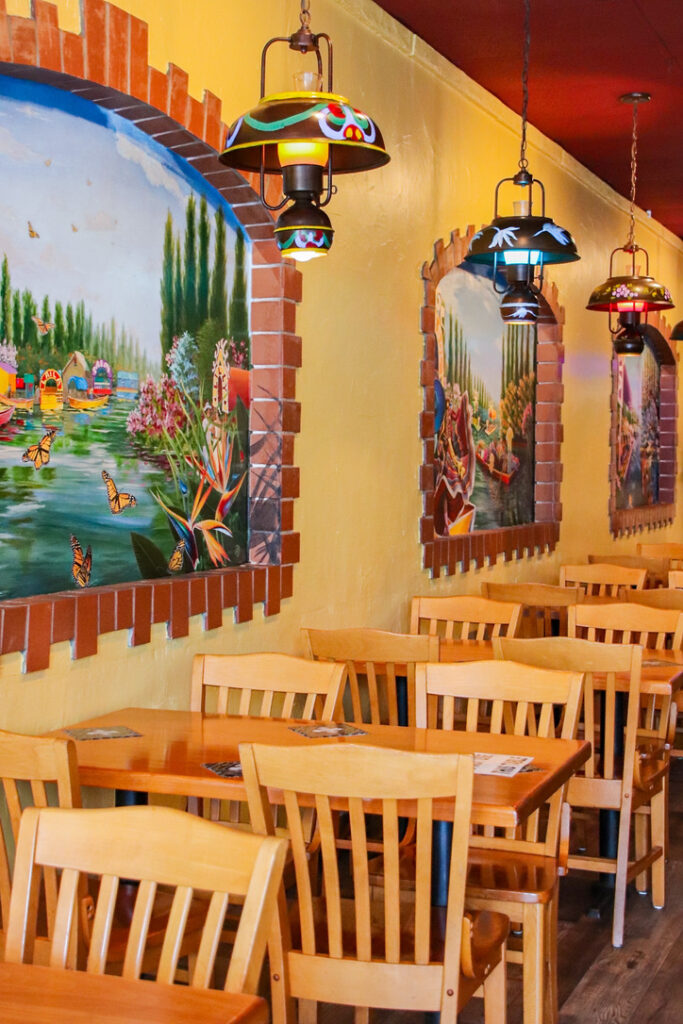 Colorful pictures line the wall and paint a story of the rich tradition and culture ingrained deep in the heart of the service, cooking and hospitality.
Kids compete to see who can draw the best coloring picture on the menus while adults chat over a bowl of chips and salsa. Families and friends join together at long tables stretched across the tile floors of the restaurant to catch up on the latest news while enjoying the tastes of chicken burritos and steak enchiladas seasoned in peppers and other spices.
It's a restaurant where "mi casa," or "my house," can be taken almost literally. Mi Casa is a family-owned restaurant serving many classic dishes from areas throughout Mexico and the Southwest.
Mi Casa's Original Grilled Fajitas
A plate of Mi Casa's original grilled fajitas is placed in front of you with steam rising rapidly from the carefully cooked meat. Though your stomach feels full from the number of chips and salsa just consumed, this smells too good to refuse now. The Mexican restaurant has many specialties, and fajitas are one of them!
Choose from grilled chicken, tender steak or crispy shrimp to fill a warm corn (or flour) tortilla. Add tastes of seasoned rice, sweet peppers and shredded cheese. Drop a spoonful of creamy guacamole or sour cream and dig in!
Mi Casa's Specialty Quesadilla Plate
Strings of cheese pull from the soft tortilla wrap holding bites of fresh ingredients. Mi Casa's Quesadilla Plate will leave you full and satisfied. The tortilla is laid flat, filled with your choice of chicken or beef, and sprinkle in cheese and complete with pico de gallo for extra flavor. Eat the quesadillas with a side of rice and beans. Come hungry!
The restaurant is open Sunday-Monday, 11 AM- 9 PM, and it's located right off of Interstate 4. Check the Mi Casa Facebook page and website for more menu items and information.
You'll feel at home in this small town restaurant. After all, mi casa es su casa!
2. El Mirasol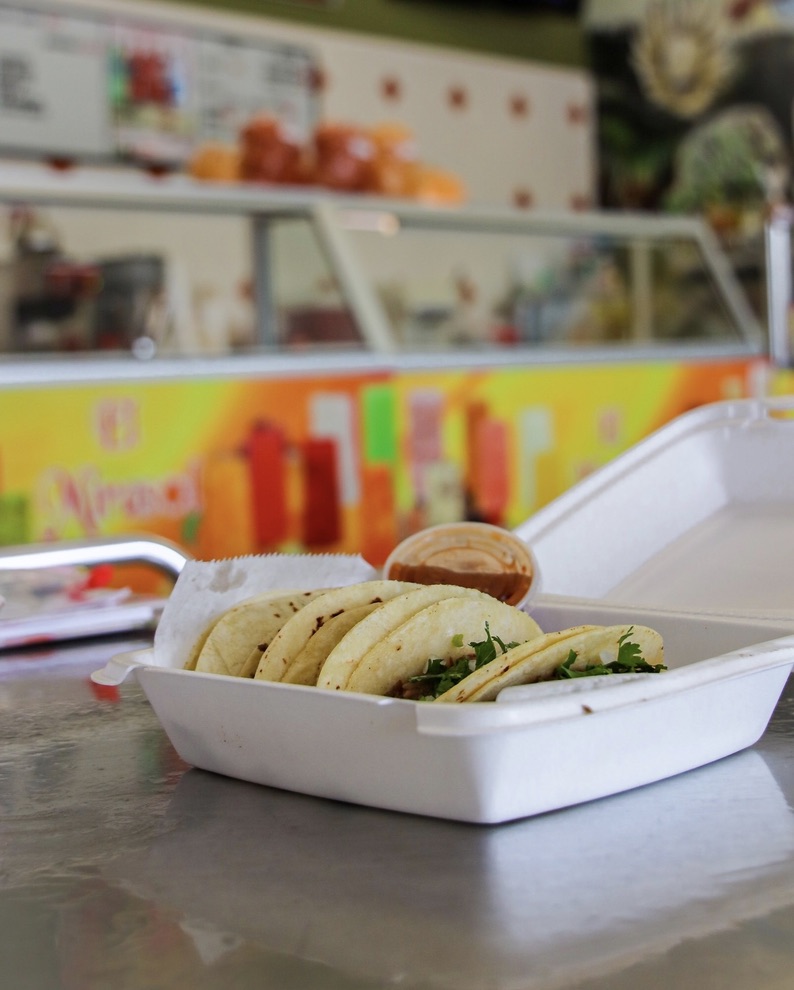 The piñatas hanging from the ceiling greet customers with a cheery welcome as every color of the rainbow is on display upon first walking in. The party decorations dangle high above shelves stocked with liters of Jarritos sodas and special Mexican candies that indicate the importance of celebrating every occasion in the Spanish culture. Spices and unique items line the aisles of the popular spot.
It isn't any ordinary grocery store. El Mirasol gives customers an authentic, all-in-one experience with a bakery, grocery and cafeteria.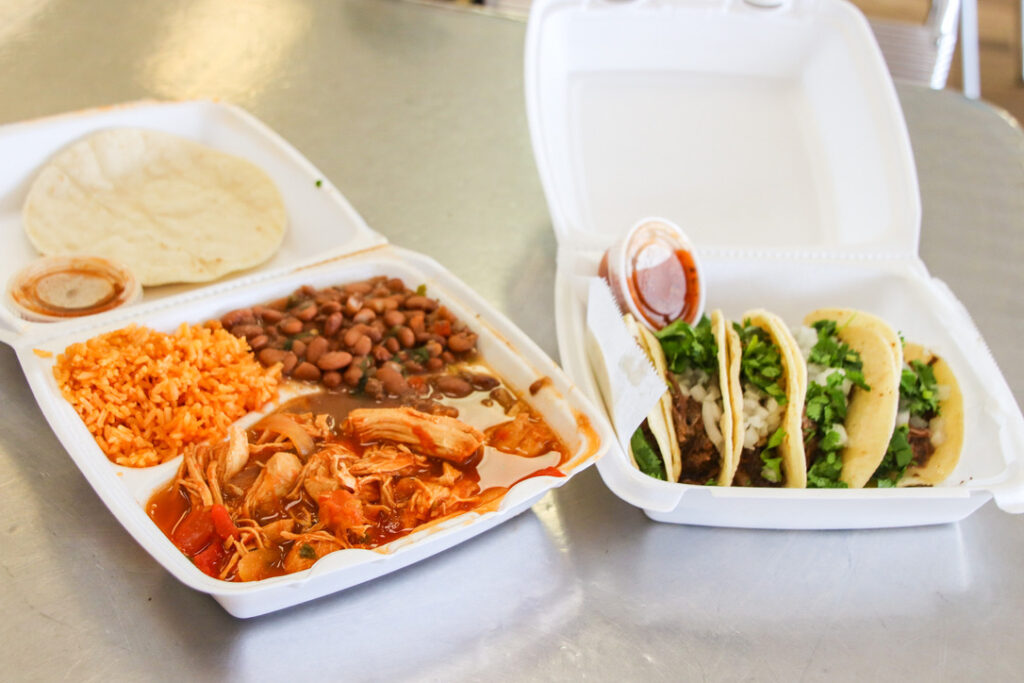 Cool off from the warm July month with fruit popsicles and strawberry coconut milk. To the right, customers are eagerly waiting in line to choose from freshly cooked chicken, beef, Spanish rice, refried beans, charro bean soup and plenty more that is packaged into a to-go box according to what you like. There's also a selection of homemade pastries and treats such as donas, plancha de icing, perico and more.
Slide over to the next counter and grab a churro to go with your meal. In the back, a seafood counter offers fresh seafood to take home and cook for dinner. Choose from fish, shrimp and many other options. This store has everything you didn't know you needed and more.
The best part of the whole store? Watch the tortillas being made fresh with the tortilla machine located at the center of the store. El Mirasol is the largest tortilla manufacturer in Florida. The ingredients are mixed and fed into the machine to make the best corn and flour tortillas that are served only a few feet away for you to try with your next meal! It's perfect for lunch or dinner.
It doesn't get more authentic than this.
3. Tacos Piki
It's tucked away along the streets of downtown Plant City. Spanish music plays over a speaker, and the sound of a family eating outside bounces off the brick walls, echoing through the friendly atmosphere of downtown.
This authentic Mexican restaurant named Tacos Piki succeeds in being both a place for having a convenient take-out or enjoyable sit-down meal.
Before every meal, charro beans soup is served. It's a broth-like soup with beans and spices that are delicious and satisfying. The bean soup will have you asking for seconds!
Tostaditas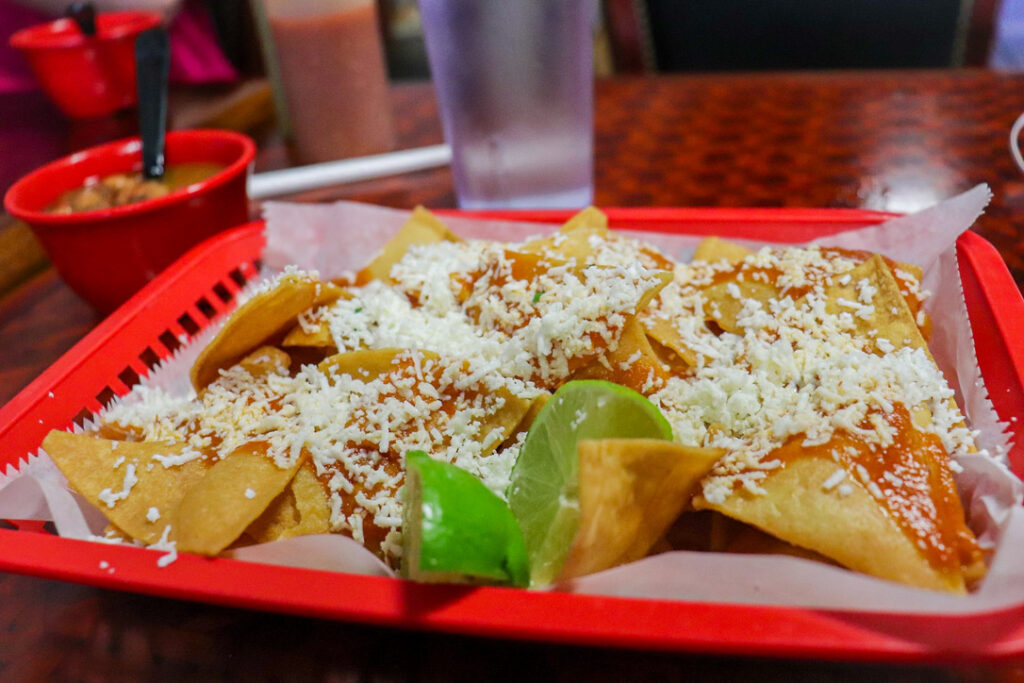 One bite into the crunchy tortilla chips soaked in red salsa and sprinkled with cheese, and you'll want everything on the menu. The Tostaditas are the perfect appetizer or midday snack for when you're hungry but don't want to get too full for the tacos you'll bite into later. The chips are salty, and the salsa gives just the right kick to add flavor. Get these before your meal next time you go!
Barbacoa Tacos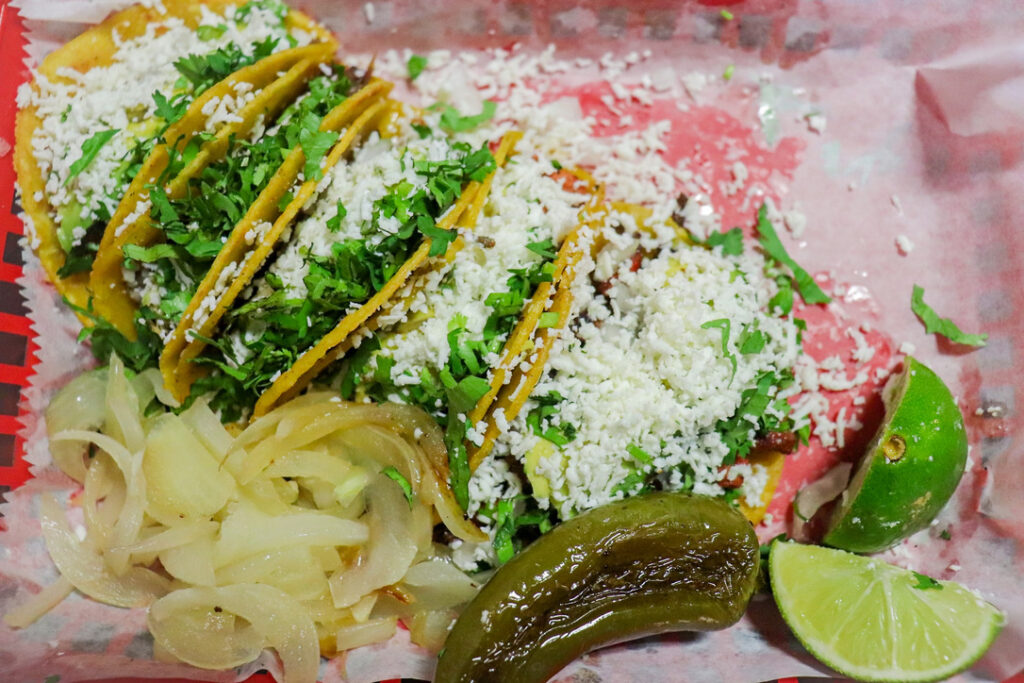 Bite into a soft but subtly crunchy shell filled with beef and toppings of shredded cheese, onions, avocado and cilantro. It doesn't taste like a chain restaurant. It tastes properly made with authentic meat and fresh ingredients- because it is!
There are seven different types of meat to put into your taco (or quesadilla, tostada, tortas or burrito), and broiled beef is one of the best options.
Tacos Piki has some of the best quality at great prices, so you'll want to grab a few tacos for a snack later!
4. Mr Sebas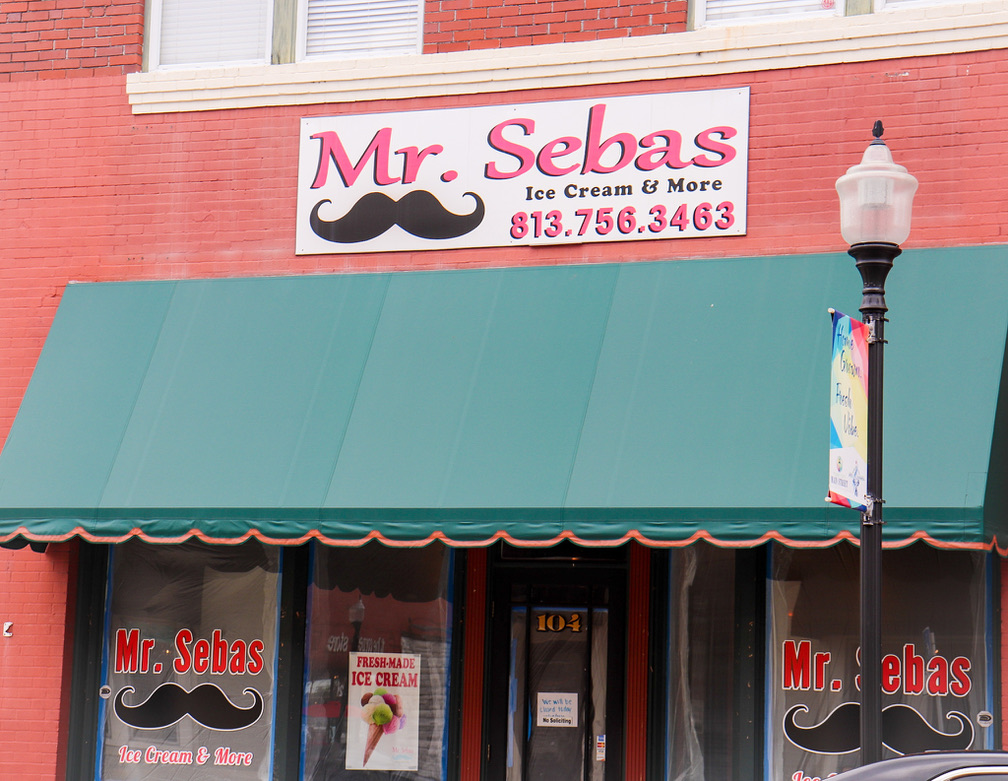 After eating at Tacos Piki, walk a few feet down the road to Mr Sebas Ice Cream and More. It's an ice cream shop serving Mexican specialty food and drinks.
Customers can try fresh fruit with their favorite flavor of ice cream, all with a Mexican twist! Popsicles are for the hot days as a refreshing way to cool down, and cakes are baked and decorated to celebrate every special occasion.
Mr Sebas Ice Cream and More is a neat dessert spot to experience in the heart of downtown. The restaurant is currently closed, but is planning to re-open soon.
---
Authenticity is an important trait for every business to display, but no one does it quite like Plant City. The Mexican restaurants represent the pride in culture; lucky for Plant City, the traditions practiced are never forgotten.
Let's fiesta and eat!